Seven Cherokee Myths

Genre: Native American Studies
by G.Keith Parker
Like ancient peoples the world over, the Cherokee of the Southern Appalachian Mountains passed along their traditions and beliefs through stories, songs, dances, and religious and healing rituals.  With the creation of Cherokee writing by Sequoyah, some of the traditions were also recorded in books.  While evoking local geography and natural phenomena, the stories were enhanced by powerful psychological and spiritual dynamics.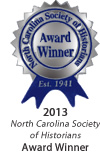 This work examines seven myths that grew out of Cherokee culture.  Each story is told in full and is given detailed analysis that provides its background, its associated rituals, and its psychological basis.  While the myths are ancient, they are strikingly modern in their understanding of human personality, family and community dynamics, and spirituality.  Grounded in experience of this American Indian people and the land they have for so long inhabited, the myths tell universal truths.
Seven Cherokee Myths is currently used as a resource for some University level courses.